Litter X
PEDIGREE DELLA NOSTRA CUCCIOLATA
LITTER'S PEDIGREE
IT. CH. / RSM. CH. JAGUAR BLACK OF SURF PARADISE

BISS. MULTI CH.

CH. KALEIDOSCOPE STONE RAVENWYND

HEARTHSIDE MADE YA GIGGLE

IT. CH. / JR. IT. CH

CH. WIND SPIRIT GREAT MESSENGER

CH. HEARTHSIDE MADE YA LOOK

BAYSHORE STONEHEAVEN SIMPLY DEVINE

BISS BIS BAYOULAND'S CREME BRULE'

AKC/ASCA CH. BROADWAY'S BLAZE OF GLORY

CH. LIL'CREEKS HUG ME TIGHT

CH. STONEHEAVEN BAYSHORE SIMPLY LIFE

CH. WATERMARK'S UNZIPPIN KEEPSAKE

CH. BAYSHORE'S BE STILL MY HEART

TOP DOG 2017

IT. CH. / INT. CH.

MOON SHINE BLUE

QUERIDA MIA

"Mj"

BISS BIS MULTI CH. FABULOUS FISTON DES DOLMENS D'AN ARVOR

CH MOONLIGHT'S
HOTTEST THING GOIN
CH JAZZ OF BAINBRIDGE
MOON SHINE BLUE MATERIAL GIRL
CH CHAMBRAY MASTER HAND
CH BACK IN BLACK OF BRIGADOON

LET'S GO DANCING MOONSHINE

INT.CH. PATCHWORK I GO CRAZY FOR MARSH MALLOWS

MULTI CH. SUNSHINE SHANTI SHALLOWS RIVERS

RED PASSION

ASCA/AKC CH MELODY'S BUZZ'N BY

JR. IT.CH./ IT. CH.
Pics at 50 days old
Female Black Tricolor 1 - Femmina Tricolore Nero 1
Moon Shine Blue Xcape The Black Mamba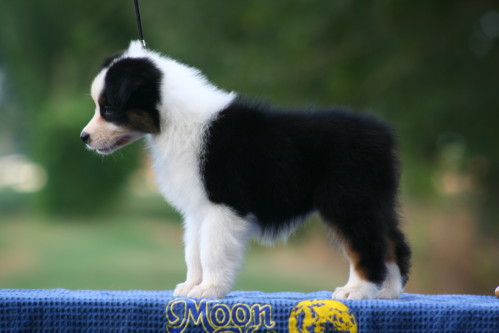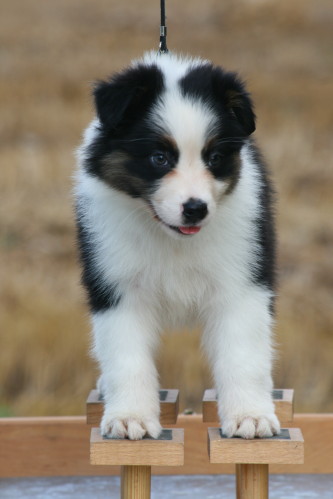 Female Black Tricolor 2 - Femmina Tricolore Nero 2
Moon Shine Blue Xssential Black Dress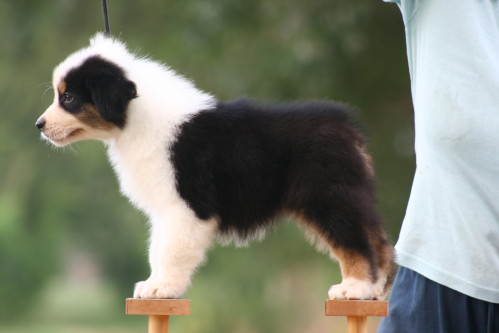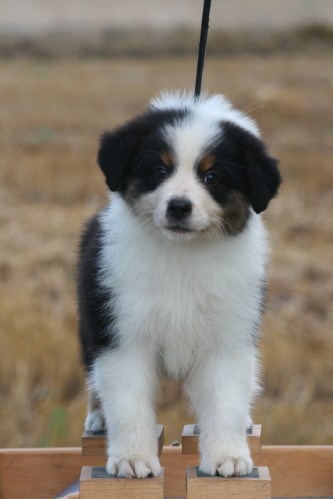 Female Black Tricolor 3 - Femmina Tricolore Nero 3
Moon Shine Blue Xtreme Back to Black - "Sleepy"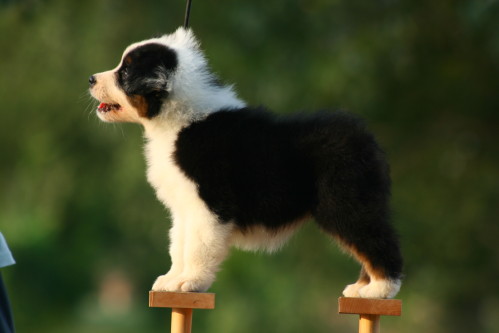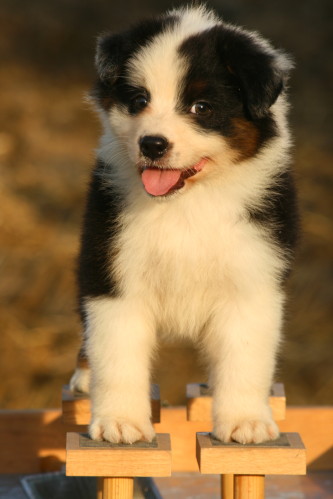 Male Black Tricolor - Maschio Tricolore Nero
Moon Shine Blue Xclusive Collection - "Nanook"